Source Data
Select all required options and load your Text/CSV file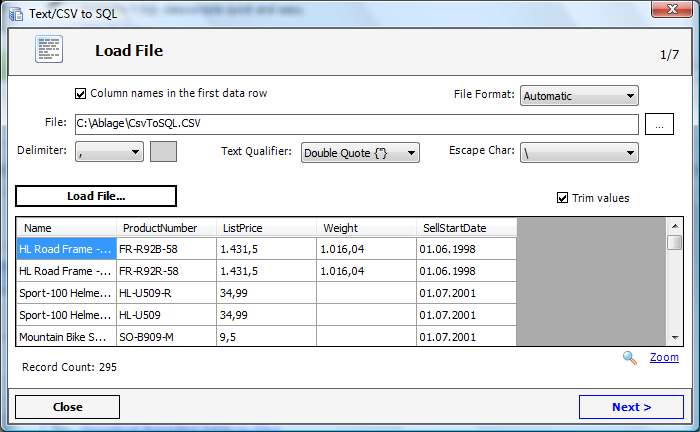 Destination and Field Mapping Options
Import data into a existing table
Create a new table
Enable/Disable fields
Select datatype and length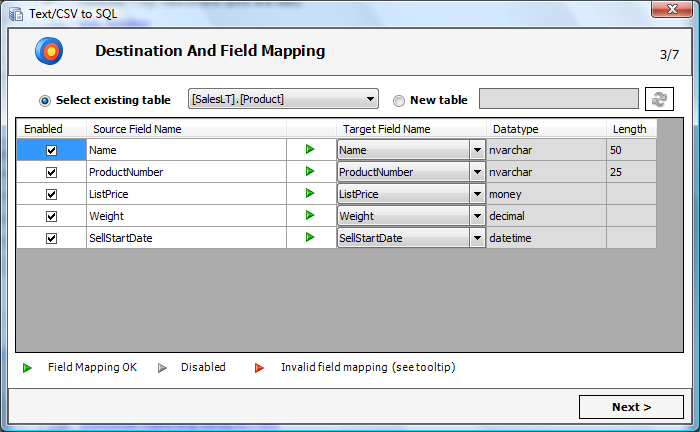 Data Format and Validation Settings
Select unique fields or a group of unique fields
Specify required fields
Use Date, Number and Boolean formatting options
Skip reccords if a validation failed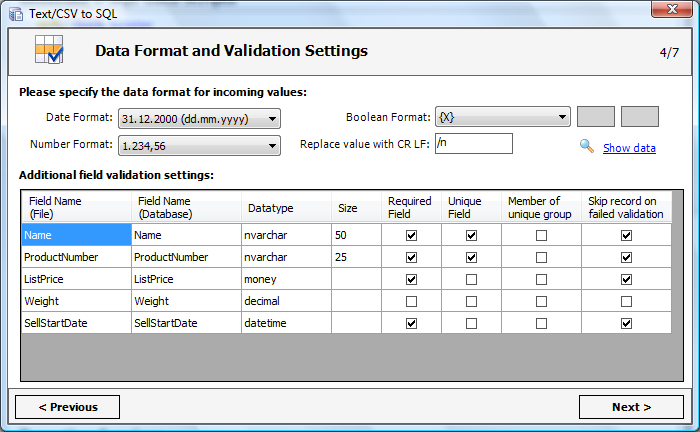 Advertisement
| | |
| --- | --- |
| | my-app.net is an online database that enables teams to easily design web based applications to gather, share and manage business information. |
Validation Engine
Colored validation errors and warnings
Filter for errors and warnings
Advanced tooltips with detailed information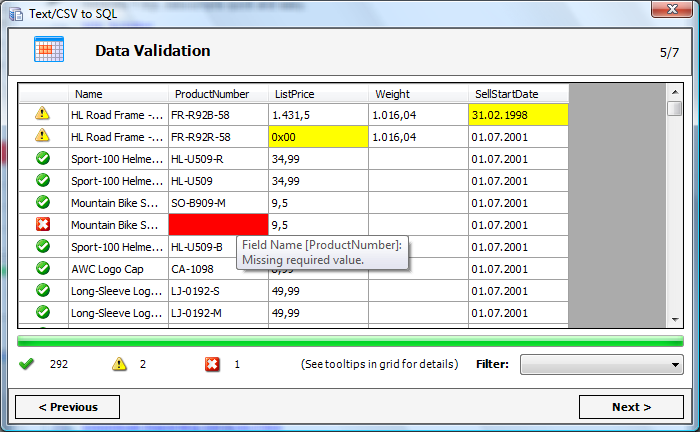 Action Type and Key Fields
The data can be scripted in several ways.
Just insert the records
Insert only new records
Insert new records, update existing records
Update only existing records
Insert all records, but delete first if records exists
Delete existing only records
Choose your own key fields, or just select from one of the indexes on the tables.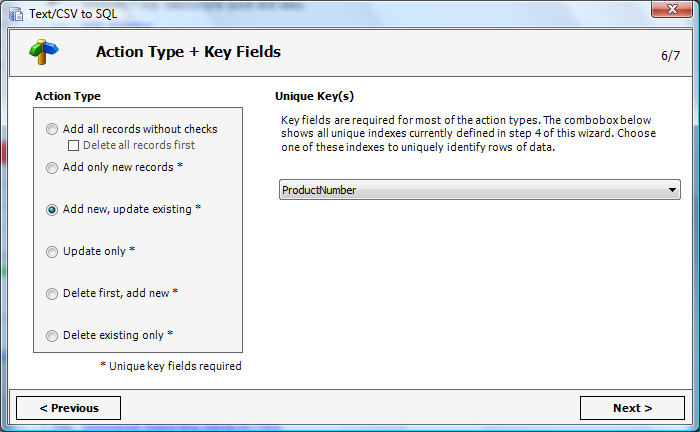 Options
Specify additional options.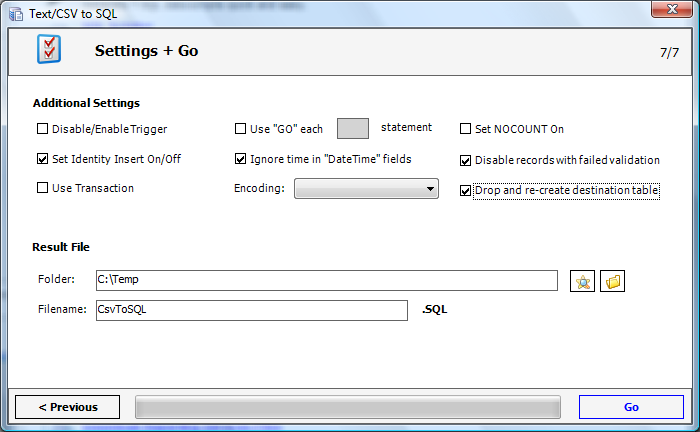 Advertisement
| | |
| --- | --- |
| | my-app.net is an online database that enables teams to easily design web based applications to gather, share and manage business information. |
Result Example: Insert new records, update existing records.

FAQ - Error on reading file
In case of getting strange data on reading the file, play arround with the File Format.
Best Practice: Save your Text/Csv file into Unicode and read the file with the Unicode file format option.