Source Data
The source for your export file could be a table, a view or your own SQL.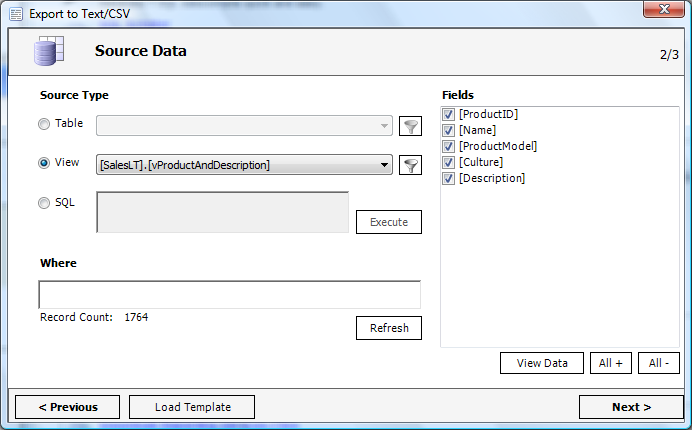 Individual Settings
All essential options to create text/csv files are provided.
Qualifier
First row has column names
Delimiter
Escape char handling
Carriage Return Line Feed (CRLF) handling
Date and time format options
Number format options
Number of digits for decimal values
Boolean format options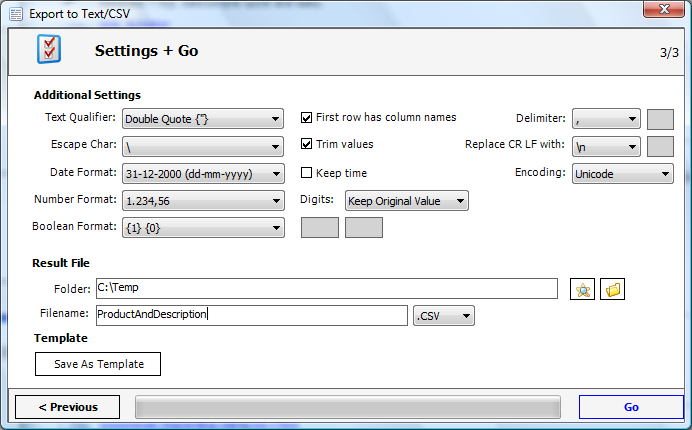 Result
This is an example how the text/csv file could look like.

Quick Scripter
Use Quick Exporter to export all tables/views in a single step.